Office building
Location
Hummeltoftevej, 2830 Virum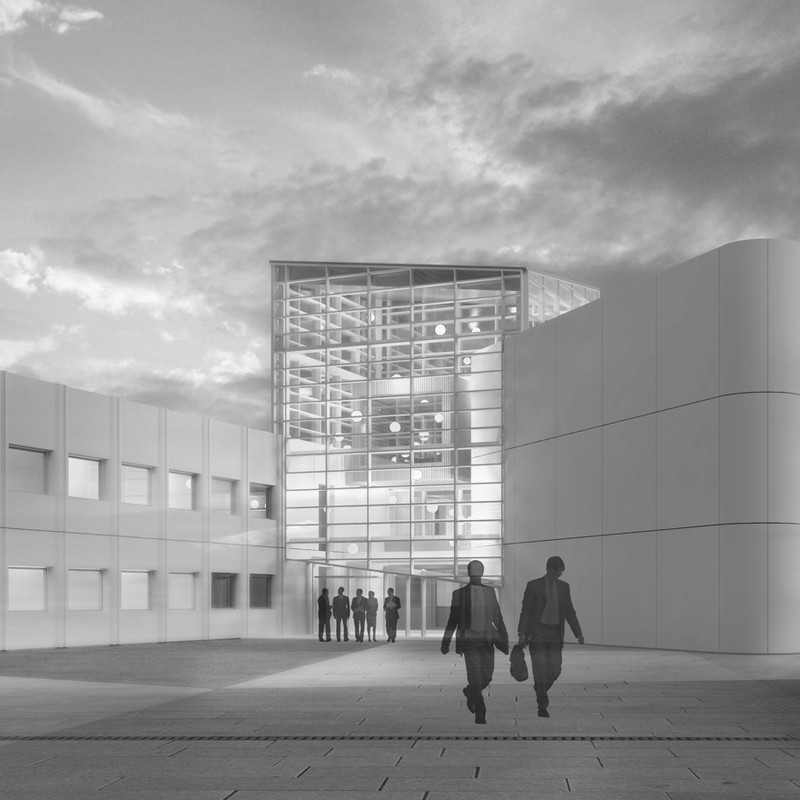 New 3-layer glass panes with a very low U-value and heat transmittance provide new opportunities to improve indoor air quality and reduce energy usage in office buildings. Large glass facades provide a higher degree of transparency and a better connection to the surroundings.
AG5 in cooperation with DATEA and MOE are completing a comprehensive renovation and energy retrofit of this office building. From a design catalogue of possible scenarios the consultants and client could choose the changes that gave the best economic returns.
The 8,700 m2 building was originally designed for use by a single company but is now being converted into multiple tenancies and adapted to their different functional and user requirements.
A completely new entrance formed as a glass crystal contains a shared reception and meeting facilities for the different tenants.
Facades and windows are replaced with new low energy panes with increased sound reduction. The roof is retrofitted and insulated whilst new lighting, heating and cooling installations will also contribute to a considerable reduction in energy use.