Institution
Location
Maglelunden 2, 4000 Roskilde
Client
Roskilde Tekniske Skole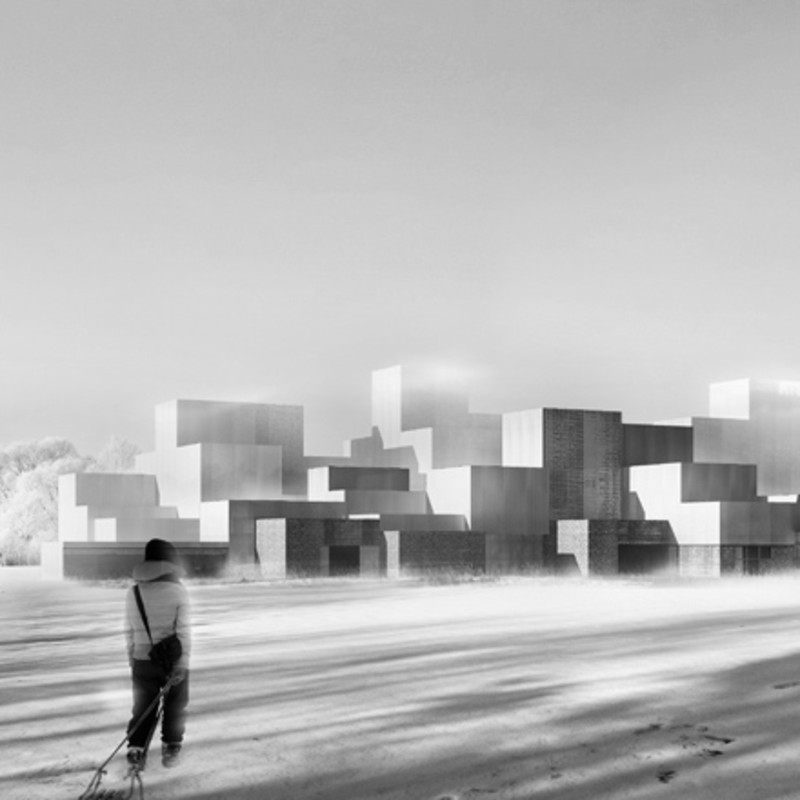 This design strives to create a truly sustainable school that not only focuses on efficient energy usage during construction and after completion, but also on social sustainability. The location is on a brown field site adjacent to the motorway in a previously industrial site. The solution was to start between the buildings, creating streets, a central square and a decentralized school where students and teachers were forced to mix and interact across their individual disciplines. 
We believe strongly that social sustainability is the key to a successful building work – especially a project that is scheduled to take 10 or more years to complete. A single building of 17.000m2 with this programme cannot contain the different types of spaces required to support social interactivity amongst such a diverse range of students, whereas a series of in-between spaces, planned squares and non-programmed corners and niches can.
The proposal is based around the intersection of a pedestrian and cycle path with a road and public transport route. It is here we create the "town square" flanked by three buildings, one of which is the "town hall" – or student union -  housing a large open ground floor, interactive media facades and staff facilities. As the school develops, so do the internal courtyards and connecting streets, creating a humanistic and varied environment. 
The school can be developed organically, and as required, without following a strict building sequence. At the same time the spaces between the buildings are addressed and given high importance, as these are seen as the mesh that holds it together. Various energy saving features are employed, and the project will meet the requirements of the Danish low energy class 2 standards.