Airport bar
Location
Copenhagen Airport, CPH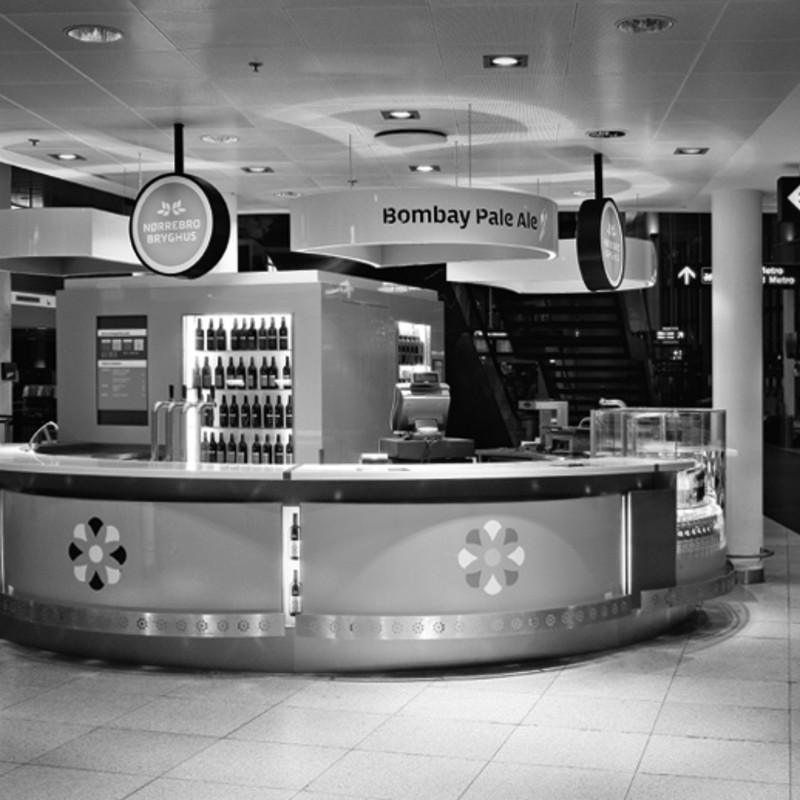 This project represents the marriage of branding, graphic design and architecture, in collaboration between AG5 and Punktum Design. The inspiration has come from the beer types, through to bottle and label design, colour coding of the logo to represent flavours and nuances, to graphics and bar design.
The client wanted a bar design that was eye-catching and reflected the product. Nørrebro Bryghus aims to make unique and individual beers which are achieved through an rigorous commitment to the quality of ingredients - water, malt, hops and yeast - and a thorough and proud handling of the brewing process.
The beer varieties are represented as different coloured bar front "petals" from the hop flower logo, reinforced by the form of the floating lighting above. The spaces between the petals are given to backlit bottles and the footrest, and other details of the bar reinforce the logo and graphics of the brand.
CNN's Travel+Leisure has named the bar as one of three best airport bars in the world along with Vino Volo at JFK in New York and the Post Bar at Changi airport in Singapore.