Offices
Location
Mikkel Bryggers Gade 1, 1460 København
Client
Jorcks Ejendomsselskaber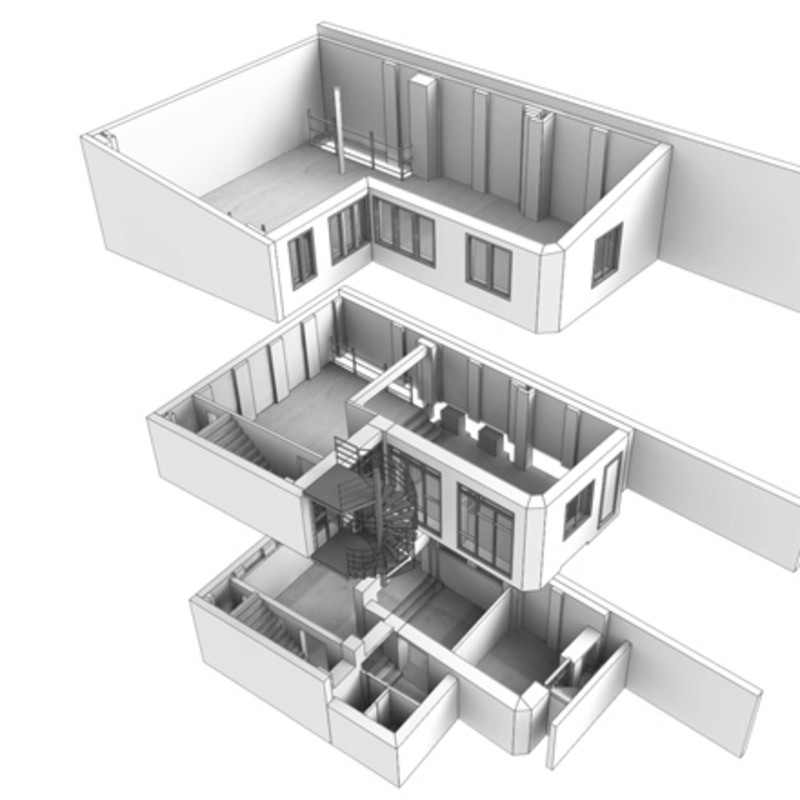 Previously used as horse stables and later a warehouse, this small building placed in a centre of a block of heritage buildings in central Copenhagen is being carefully restored and converted into offices.
The client's brief was to consider how best to utilise the minimal amount of area whilst meeting all the requirements of the council such as fire escapes, handicap access and toilets. These additional functions are inserted to give the space variation both vertically and horizontally.
The interior design aims to contrast the rustic historic materials with new modern insertions.