Institution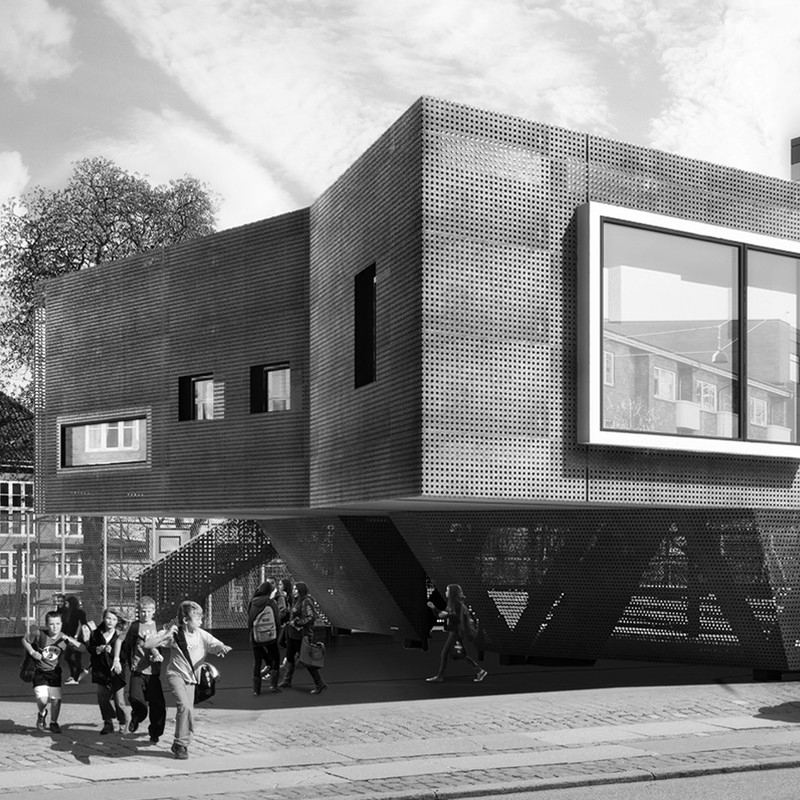 Ground breaking for an addition to Kildevælds school in Copenhagen has recently taken place.  The project includes two kindergarten classrooms for special needs pupils, an activity room and supporting facilities.  AG5 is main consultant and has designed the building to be raised over the existing school courtyard, providing a visual connection with the rest of the school and its activities, whilst at the same time providing necessary solitude for optimal learning conditions. 
AG5 and engineers, Jens-Peter Madsen Consulting, have designed an intricate steel structure forming the framework of the iconic building. Ason has won the contract and completion is scheduled for late May 2014. 
The project will be completed in 2014 and will fufill the strict 2015 energy codes. BIM has been used to design and document all phases and there has been focus on user-input throughout the development phases.