Incineration plant
Status
Invited competition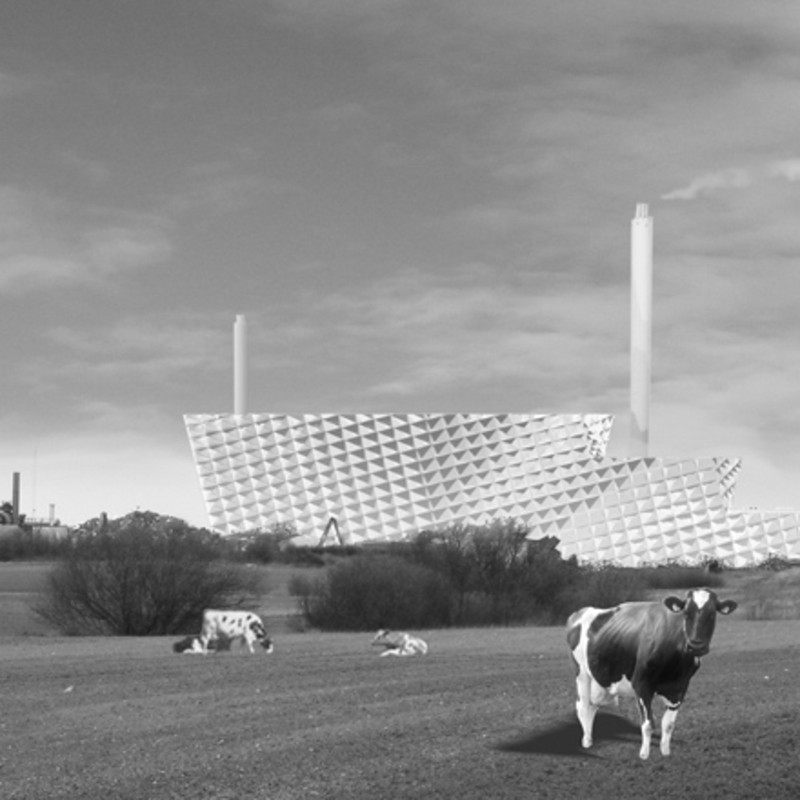 AG5 was invited by Rambøll to compete in an architectural competition for the facade design of a new incineration plant that would provide electricity and heating to 50,000 households. 
The design reflects the incinerator's complex interrelationship with the natural environment. It mirrors the weather, to remind passersby of the interconnectivity between our human society and our natural climate. It is composed of structurally stable recycled aluminum panels, some with integrated grills for natural ventilation and others for day light filtration. 
The skin of the building is seen as a large canvas, that forms the basis of a "three dimensional pointillist painting". For each position on the façade one of 6 different panels is selected. Together they form a "sensitive field", that is receptive to the sunlight. 
Each panel of the façade is like one pixel of an image, and all pixels together form a complete "pointillist" painting. The building's skin is, thus, like a receiving canvas and the sun is as the painter.